Townseek (Jam Version)
Townseek's New Art Direction, Burrowburg and the Golden Forest!
---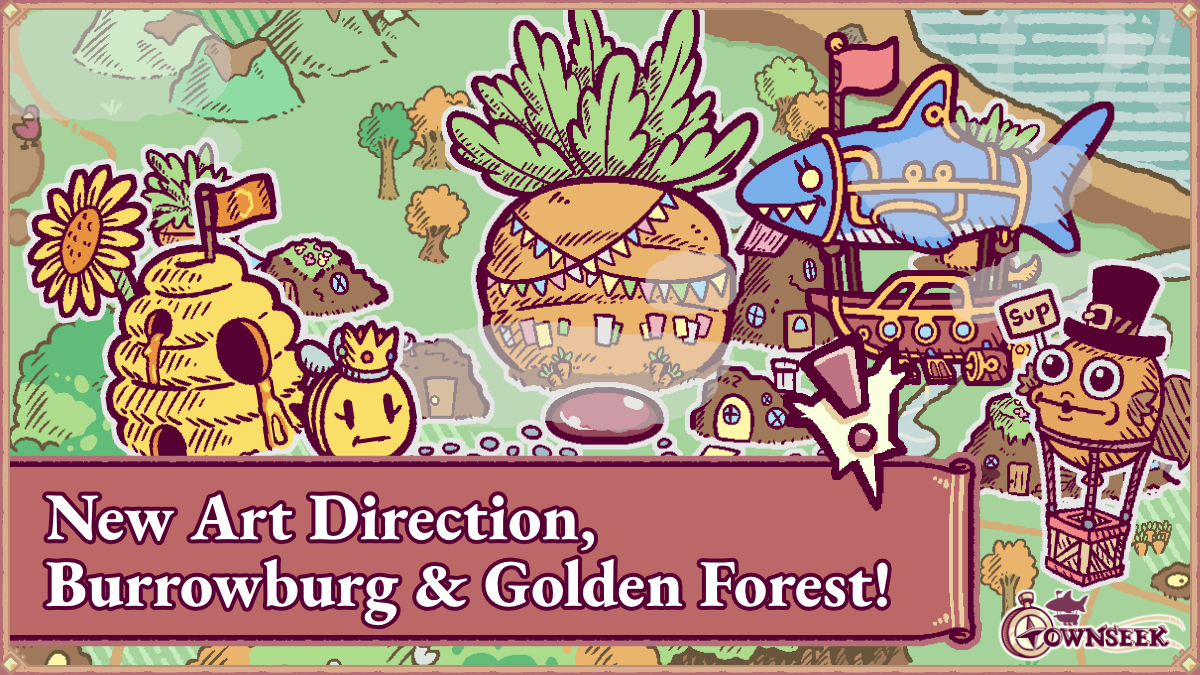 Hey there! 👋 Since it's been a while since the game's Steam announcement, we wanted to begin providing some updates about how development of the full version of Townseek is progressing! While we normally post full Status Reports at our studio's blog that cover everything we're working on across projects and our community, our news posts here will be exclusively focused on Townseek's development, unless one of those additional projects or community events happens to involve the game as well!
Our goal is to post these on a regular monthly basis! Sometimes we might take a bit longer or an extra month, but rest assured we're always working our hardest and giving our best on the game! 💪
There are a lot of new features we want to include in our new full version of the game that we're currently developing. These are even more apparent if you've played our original Jam Version of Townseek. One of these is a new, colourful art direction that's accompanied by a much larger and interesting world to explore! Today, and to get started with one of these news posts, we wanted to show you a peak of how that art style is coming along.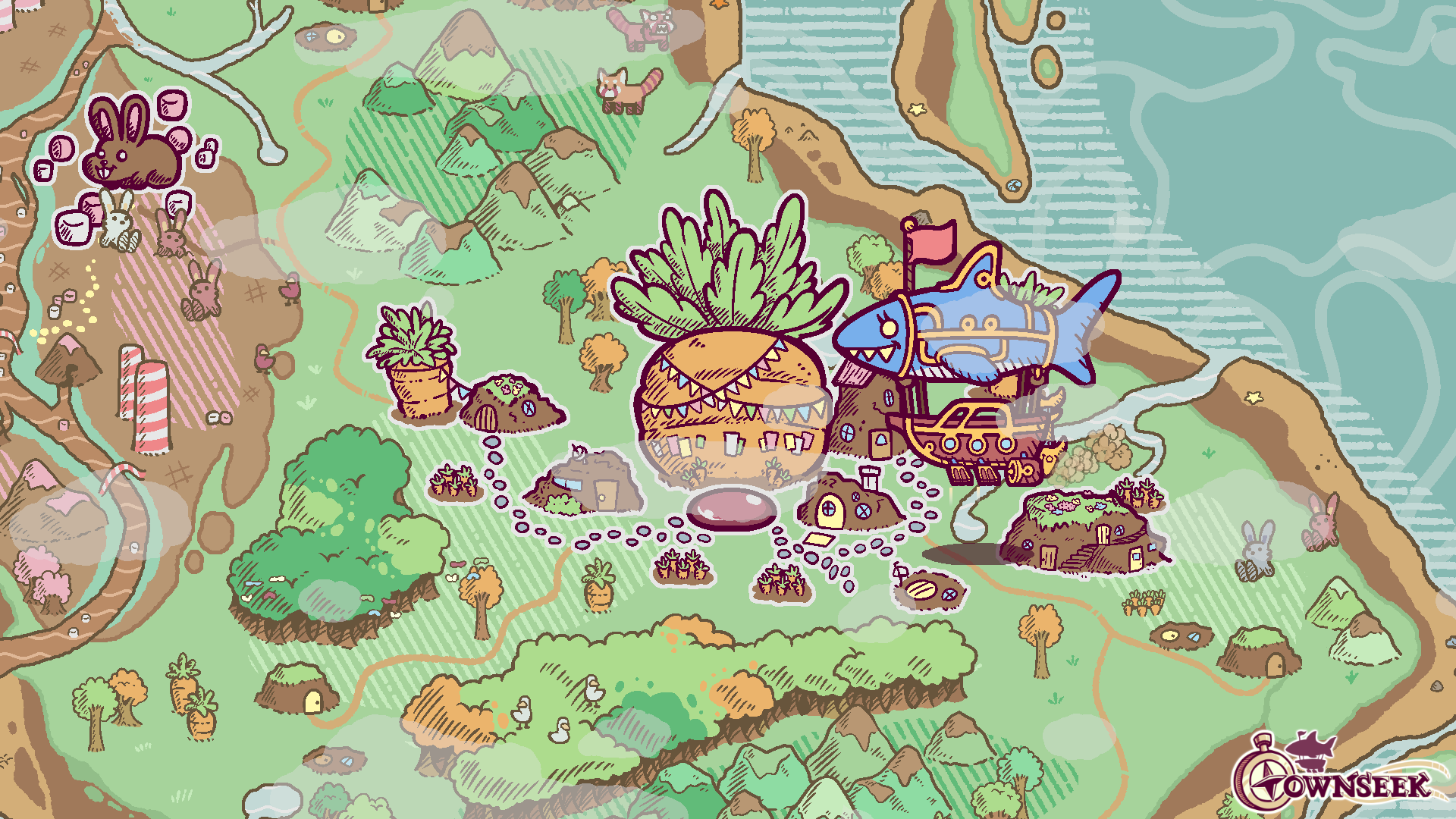 At this time, we're currently working on blocking out our new world map and detailing our first continents and areas. We've had the chance to experiment with our new art direction by designing a new continent that is host to the town of Burrowburg and their adorable bunny inhabitants!

Our end goal is to take the same soothing and curiosity-inducing feeling of the previous sepia-style map from the original game Jam Version and translate it to this brand new colourful art direction. We're aiming to give more charisma to each individual location and make each place you visit a memorable one!
Speaking of locations, in our previous version of the game, you could come across landmarks that were independent points of interest, like a big character or some interesting monument, spread across the map that you'd stumble upon and discover. In the full version, however, we want to have groups of landmarks that are part of larger zones all-together.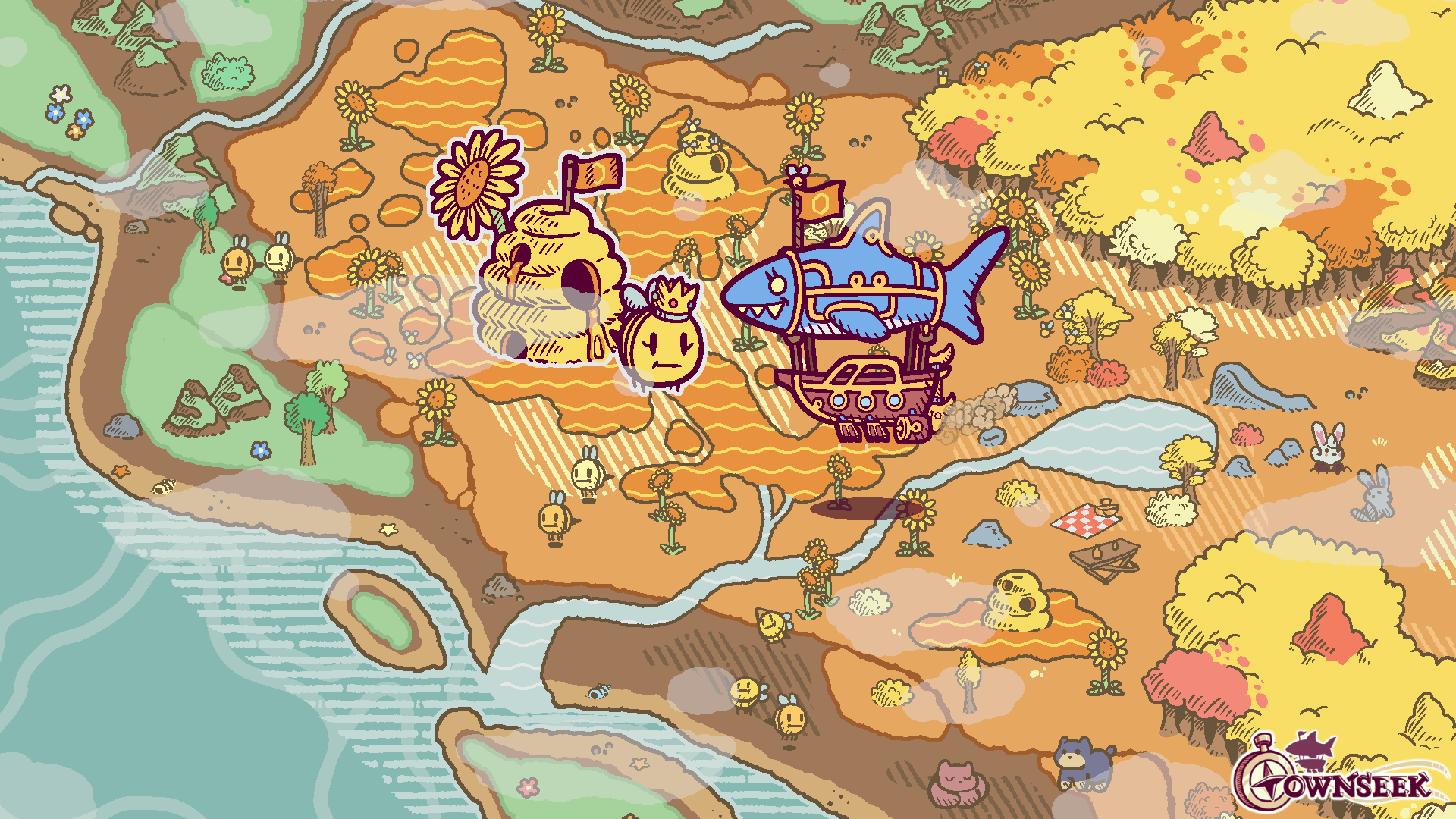 One of these new landmark areas we're currently working on is the Golden Forest, an area filled with autumn and maple coloured trees. Despite being its own big area, it is also the host to its own smaller landmarks like a Beehive Colony. 🐝
Of course, that's just one of the many areas that we've got planned for this full version! From snowy and icy peaks, marshes and beaches, there's a lot of new stuff to love in this map of the game, and we hope that you look forward to exploring it!
In future updates we also hope to share some more insight on how some of our game mechanics are going to come together. Up until now, towns in the game were mostly trading outputs, where you could sell and buy items to have enough gold to purchase balloons and tools. We want to increase the protagonism of towns and we have some systems designed through which we hope to achieve just that! 👀
For now, make sure to add the game to your wishlist! It really does help us out!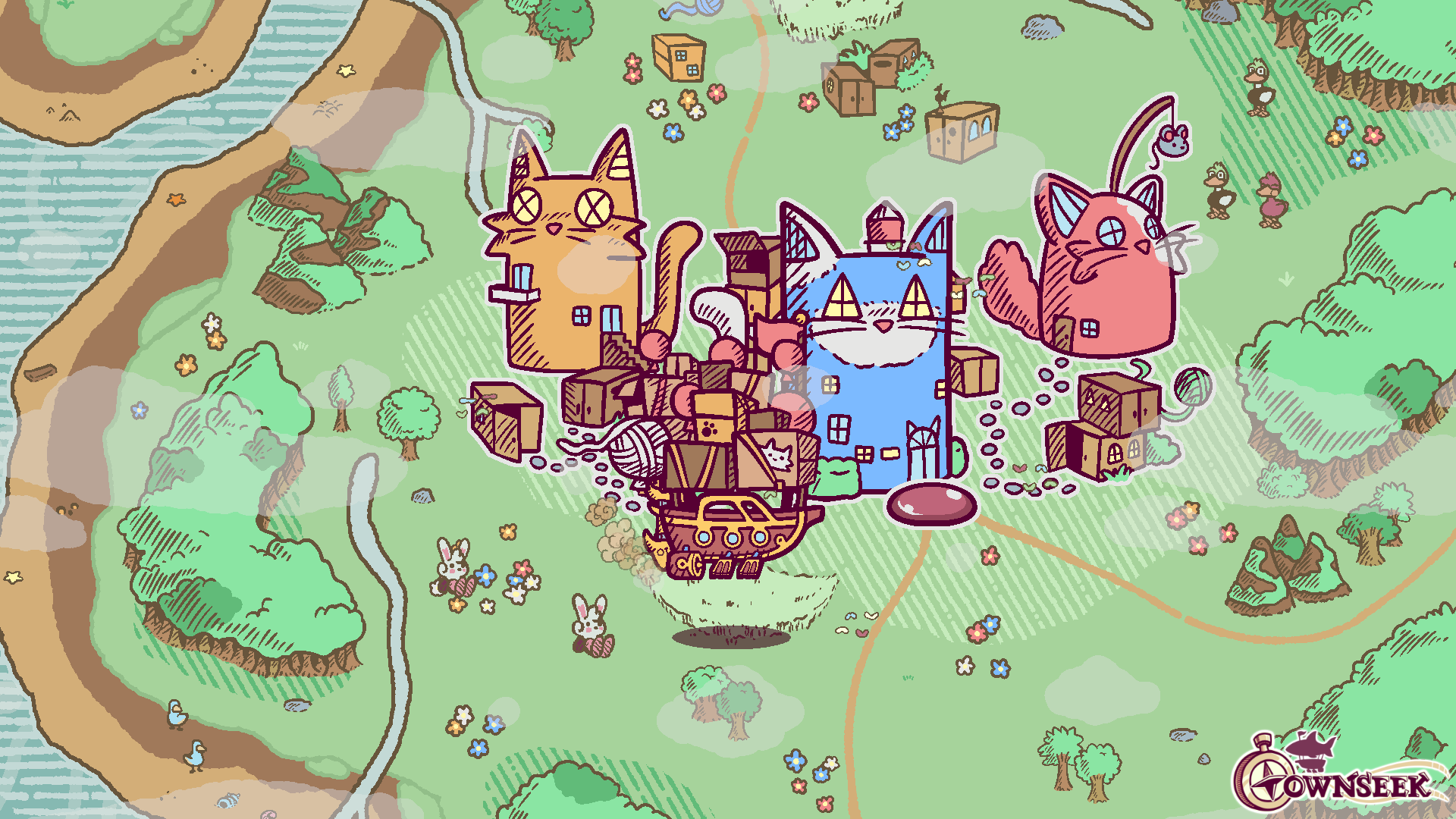 While the holiday season seems to already be quickly approaching, we're still celebrating our community's Whaloween event until next week! Make sure you keep your spooky costumes on and join us there! You can also follow us over on our Twitter where we frequently share Screenshot Saturdays previews of Townseek! As we continue developing our art style and as we have more progress to share, we hope to see you in future posts! Cheers! 🐳
Get Townseek (Jam Version)