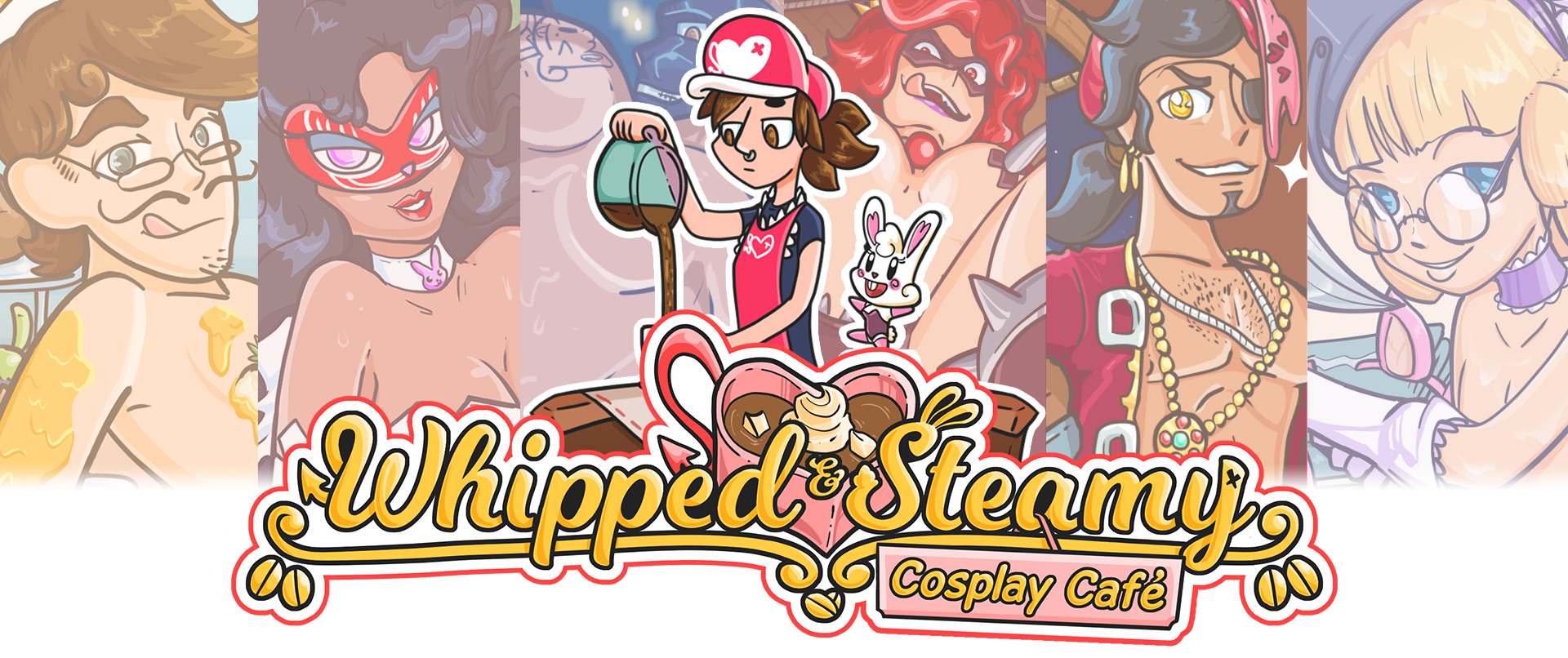 Whipped And Steamy • Cosplay Café
What would you like to see regarding Whipped and Steamy?
---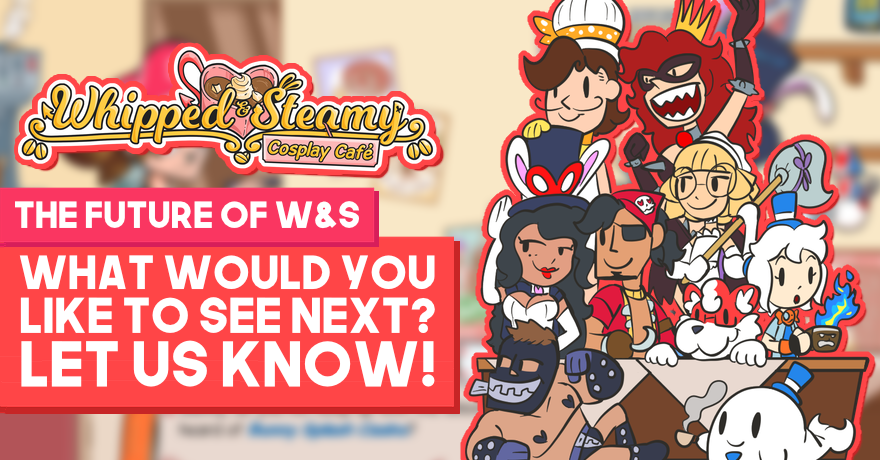 Back in February, we released our adult-parody game Whipped and Steamy • Cosplay Café here on Itch.io, mixing-in some management and visual novel mechanics with some suggestive writing and imagery. Tackling a world where adult entertainment became the hottest thing in town where, you just happen to become a café waitress at the Whipped and Steamy Café, a place dedicated to cosplayers of the kind.
If you've followed us for a while - since we've released the game - things have been a bit different from what you are probably expecting regarding development. While our plan was to originally jump in into making continuous updates to the game and while we've had the opportunity to show Cosplay Café at a few events and made a talk about it at a local developer conference, at the present moment, further developments with Whipped and Steamy are frozen in place until we conclude another project's final update.
A few months ago, we released a collaboration with an adult-project, and we have been considering different possibilities regarding what we want to do with Cosplay Café or other similar projects in the same vein once we're done with that update.
Some of these include updating Cosplay Café including more refined gameplay and more characters or even designing a completely new mature or adult-oriented game. There's really a lot of paths we can go down through, and we thought it'd be best to ask around about what people would like to see!
So we'd like to know! From these, which one would you prefer to see from us?
Continue Cosplay Café's (suggestive game) development!
Focus on a new SFW game! ✨
Focus on a new suggestive game! 🙈
Focus on a new NSFW game! 🔞
You can answer through the comments here on Itch.io, or you can also reply with your opinion through this form! Feel free to tell us anything specific, or mention anything you'd like to see in more detail through the comments or over at our Discord!
You can find more information about this other update and other milestones from us at Whales And Games on our latest Status Report for December in our website.

Cheers! 🐳
Get Whipped And Steamy • Cosplay Café